Google launches Flight Search in UK and Spain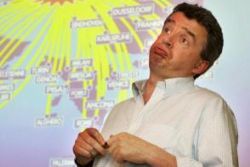 Google has launched their new 'Flight Search' in both the UK and Spain following their takeover of ITA, a software company, which was instrumental in seeing them launch the service in the USA in 2011.
The service, which was also launched in France, Italy and the Netherlands offers competitive pricing in 8 different languages, comes later than originally planned but ends speculation that the project was to be shelved following difficulties.
The European version of the site - which differs from the US version in not having a dedicated module sitting at the top of the search pages - focuses on those in the early stages of research when they are undecided on a holiday destination.
The Flight Search features allows visitors to use an interactive map and refine their results by costs and flight distances.
One notable absence in the search results is the omission of any flights by Ryanair and Easyjet, although Google did confirm that negotiations were ongoing.