DGT submit request for changes to speed limit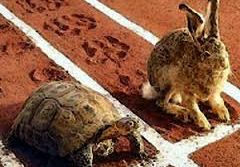 Changes to speed limits, and the mandatory wearing of helmet when wearing a bicycle in urban areas, together with modification to Child safety restraint laws are just some of the issues facing the motorist under proposed changes by Spain's Directorate General of Traffic (DGT).
The draft reform has been submitted to both the Ministry of Interior and the Higher Council of Traffic for their comments and approval.
One of the most significant changes is the introduction of new speed limits, which imposes limits for cars on roads, between 90 and 50 km/h, allowing the 130 km/h on certain sections of motorway, and reducing limits in some urban areas to 30km/h.
Motorcycles will be limited to a maximum speed of 120 km/h on conventional roads, reduced to 90 km/h when less than 6.5 meters wide. Motorcycles are currently permitted to are allowed to travel at 100 km/h if it has a 1.5mt wide shoulder.
Narrow roads
The DGT also propose a new speed limit for roads less that 6.5mt wide : Where clearly marked with a dividing white line the new limit will be 70 km/j, and 50km/h when not.
Motorways
The DGT proposes a "Temporary" increase in speed limit for cars only to 130km/h "in certain areas", which will only become effective under certain under good weather conditions and when the surface of the road is suitable.