New flights to connect Granada and London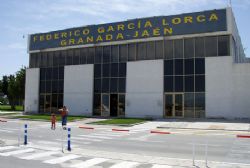 BA has announced the creation of a new route from London City Airport to Granada will be in place from the 25th of July.
A total of 4 flights per week will operate all year round, rising to 5 flights during the busier summer period.
It is currently not possible to fly between the UK and Granada on a direct route, with the nearest airport to the province being around 1 hour away in Malaga.
This represents a turn in the fortunes at Federico Garcia Lorca Granada-Jaen airport, which generated debts of almost €6.1 million over the course of 2011, with losses escalating 17.2% on 2010, when total debts reached €5.18 million, and 13% up on 2009 when debts stood at €5.6 million.
At the time AENA explained this by way of a fall in passenger numbers. In 2011 the airport saw 872'762 arrivals and departures, representing a 10.8% decrease on 2010.