Watch your back Paramount Murcia !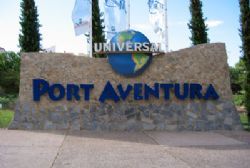 Spain's only profitable theme park - PortAventura - looks set to build on the continued woes of the Paramount Murcia project.
The Tarragona based park attracted a total of 3.8 million visitors in 2012, representing a 3% growth on 2011, with 35% of all visitors being from overseas.
Port Aventura have also recently announced the intention to invest a further €75 Million at the park over the next 5 years, where they expect growth from foreign visitors will increase to reach 50% of the total.
The Park's family themed area SésamoAventura, the Gold River Hotel Resort and the tallest roller coaster in Europe Shambhala - which alone cost €25 Million - have all been instrumental in seeing foreign visitor numbers grow from 13% of the total in 1995.
The French were the most numerous of all foreign visitors at 45% of the total - the majority driving to the area from the south of France, whereas the Russians made up 25% of the total in 2012. However, the Russians were also the fastest growing demographic - up by 75% on the previous year.
The UK and Eire made up 20% of all foreign visitors to the park last year.
The Park will also build a new water park - playing host to Europe's tallest waterslide - together with a further 2'000 bed Hotel and Convention Center on the 173 acres still owned by PortAventura and available for development.
What's more the park is within a 2 hour drive of 4 airports - 5 When / If Castellon Airport opens and close to the center of Barcelona.
What have you got to say to that Paramount Murcia ?