"It Couldn't Happen In Spain" : Top Businesses on Cyprus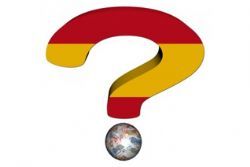 A number of key Businesses in Spain have attended a meeting in the capital, where they have dismissed the possibility of savers in Spain suffering the same loss of money as those in Cyprus following this weekend's EU bailout proposal.
At the presentation of a document entitled "Spain : A country of opportunities", drawn up by the Business Council for Competitiveness, which groups together the 17 biggest companies in the country, the financial director of Banco Santander, José Antonio Álvarez, insisted that the situation in Spain is very different from that of Cyprus where the volume of deposits is four to five times the size of the Mediterranean country's GDP. The figure in Spain is only one to 1.2 times GDP.
The Cypriot parliament yesterday rejected the planned levy despite President Nikos Anastasiadis' proposal to exempt deposits of under €20,000 euros. There were 35 votes against and 19 abstentions in the 59-seat parliament. Anastasiadis, who was in contact with German Chancellor Angela Merkel during negotiations on the plan, said earlier Tuesday that he had the "feeling it would be rejected.
Álvarez said the banking system in Cyprus is of a singular nature and what is happening there is "not applicable" to Spain, although he added he understood why events on the Mediterranean island had made savers in other euro-zone countries nervous.
César Alierta, the chairman of Telefónica, said none of the investors with whom he has frequent contact had asked him about Cyprus and how the situation there could affect Spain. "It doesn't affect us at all," Alierta said.
However, the Spanish financial markets remained jittery. Spain's risk premium widened a further 14 basis points yesterday to 369, while the blue-chip Ibex 35 index shed 2.20%.
Alierta, who is chairman of the Business Council, said he expects the domestic economy to start to grow again in the last quarter of this year, but added that the pace of activity would not reach the level necessary to create jobs until next year.
The Telefónica chairman said GDP is expected to contract 0.3% in Q2, post zero growth in Q4, and expand 0.3% in Q4 in the last quarter.