Spotify joins forces with Spain's Telefonica and Yoigo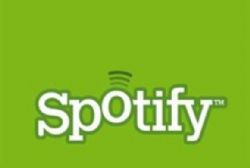 Spotify's digital music platform looks likely to increase in popularity throughout Spain throughout 2013.
The service has already revolutionised the way that users of PCs, Mobile phones and Tablets listen to music, and will continue to expand it's footprint in Spain by utilising partnerships with mobile phone operators.
One such package offered by Movistar offers Spotify Premium at a discount rate when subscribed to as part of their monthly mobile contract packages.
Spotify has already completed a number of high profile telecom partnerships in Europe including Telia (Telia Sweden, Telia Denmark, Sonera in Finland, and NetCom and Chess in Norway), Virgin Media (the UK), KPN (Netherlands and Belgium), Orange (Switzerland), and Deutsche Telekom in Germany .
Spain's Yoigo already offers Spotify premium free for 3 months (thereafter at 7 Euros per month) for any new user subscribing to one of their monthly contracts.
The worsening economy of Spain has seen the major providers battle to hold onto market share in a shrinking market, with numerous offers being made to attract new subscribers over recent months.