Spain's Dominican nationals given help to repatriate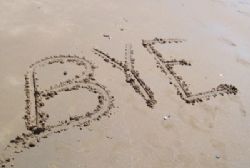 Official Representatives of the Dominican Republic in Spain have joined forced with Air Europa to agree a special deal to help Dominican Citizens caught up in Spain's financial crisis to return home.
Dominican consul in Madrid Frank Bencosme made the announcement earlier today at Madrid's Barajas Airport, where he accompanied the second group of Dominicans to be returned home as a result of the so-called "assistance program".
"We're carrying out president Danilo Medina's instructions to assist Dominicans living in Spain who've fallen into a state of precariousness, and yearn to return to the land of their birth," said Bencosme, who thanked Air Europa president Pepe Hidalgo for the support of the Airline.
The Consul said more families will take advantage of the offer in the next few days as Spain's unemployment has dashed their dream of finding employment as a means of financing a better life for their families, and instead they are finding themselves living in a worse state of poverty.
In the early 2000's thousands of Dominicans were welcomed to Spain to seek legal employment due to the property boom years - an attractive proposition in escaping the relative poverty of their own country.
Barely a decade later roles have reversed considerably, with Standard and Poor's giving Spain a credit rating of BBB- with a negative outlook, compared to the Dominican Republic's BB+ with a stable outlook.