Spain's savers will remain untaxed : Montoro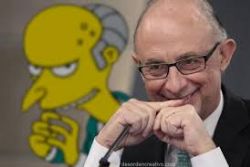 Spain's Minister for Finance, Cristobal Montoro, has maintained that the Tax on Bank deposits implemented in January will only apply to financial institutions and not to private savers.
Following an understandable tidal wave of questions in light of the situation in Cyprus, Montoro assured savers that their savings and deposits would remain free of similar levys.
The Tax introduced earlier this year replaces a similar tax that had been in place in 3 regions up until the end of 2012 : Andalucia, The Canary Islands and Extremadura.
The Finance Minister explained that the intention of the new tax has was not increase revenues for the government, but to help finance the restructuring of the Banking sector, as demanded by the European Commission.
With the new state tax, the Government is guaranteeing that a fair and equal tax will be applied throughout Spain, he explained.