Telefonica prices "Too High" : Watchdog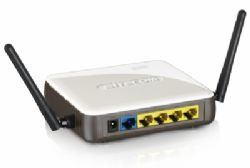 Wholesale broadband prices set to be charged in Spain by former monopoly Telefonica may be too high to allow other players in the sector to compete, the country's main competition watchdog said on Friday.
Sector regulator CMT has proposed that Telefonica charge €8.6 a month to competitors for unbundled broadband access, compared to an average of €9.23 in other European countries, and €20 a month for fibre networks, according to the report by Comision Nacional de la Competencia (CNC).
"The CMT in many cases proposes high wholesale prices... Those prices could reduce the competitive power of the alternative operators that use Telefonica's network, which could result in higher prices and worse service for consumers," the report said.
The CNC is the highest competition body in Spain, overseeing sector-specific watchdogs but the final decision on prices is up to the CMT after such consultations.
Last week France Telecom's Orange and Vodafone Spain said they would invest up to €1 billion in a joint fibre optic network in the country to deliver superfast Internet to 6 million homes.
Telecom operators in Spain face tough competition as rivals cut prices to attract cash-strapped consumers, and revenues from fixed-line broadband have been falling since mid-2010.
Total revenues for the telecoms sector dropped 8.8% in 2012 to €7.2 billion.
The CNC warned that the prices fixed by the CMT mean Telefonica's rivals were less likely to have the financial means to roll out alternative networks.
Telefonica is currently dominant in the ADSL and fibre optic markets and has also managed to reverse a trend of shedding broadband customers with a "quad-play" package including television, fixed line, mobile and broadband services launched in October.