Audi Q6 to be built in Spain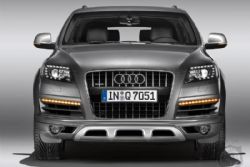 Car manufacturer Audi has suggested how their new Audi Q6 SUV could be manufactured at their production facility in Martorell, just outside Barcelona. Production is expected to commence at some point during 2017.
The new model will be a coupe-SUV hybrid, intending to compete with the BMW X6, and with the recently announced Mercedes MLC class.
The Q6 is a progression of the revision of their Q5 model. Although originally launched in 2008, the Q5 will see some improvements and be re-launched in 2016.