Paramount Murcia Goes Pear Shaped ?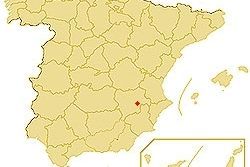 Rumours are abound in the Spanish Press today that Paramount Licensing, based in Los Angeles in the USA, are considering withdrawing the licence granted to build the Paramount Pictures Theme Park in Alhama de Murcia, Spain.
The Licence, which was officially granted to Jesus Samper, President of Proyectos Emblemáticos Murcianos SA (Premursa), almost 2 years ago, has been brought under question due to a variety of problems concerning the footprint and legality of the land purchased with which to construct the park.
The project has also been hampered by the inability to attract sufficient investment to complete construction on the park.
Why ?
Speculation is that the Licence will be withdrawn under grounds of continued missed deadlines, and that the Licence will be re-sold to other more viable investment groups, but that the project would more than likely move away from the Murcia Region.
Further to Paramount, questions were also asked yesterday over the viability of Murcia's Corvera Airport , with the Spokesman for the regional government confirming that the Airport would not be operational for this Summer.
Elsewhere in Spain, news earlier this week that Tarragona's PortAventura theme park is to invest in expansion and a similar convention centre to Paramount's proposed 'Lifestyle Center', has added to the general feeling that Murcia has missed their golden opportunity.
Although largely unconfirmed speculation, it could be that this news recieved over the course of the last 24 hours does not bode too well for the region.