Spain has wetter than average Autumn, dryer Winter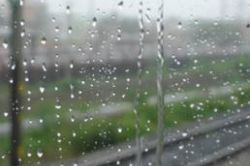 The Meterological report from the Spanish Ministry of Agriculture, published on their website earlier today, has confirmed that 2012 saw Spain experiencing the third wettest Autumn this century.
This was followed by relatively mild temperatures and lower levels of rainfall over the Winter period.
An average of 205 millimeters rainfall fell across the country between December and March - in line with recent years - with temperatures averaging 8.1 degrees Celsius, 0.2 degree above normal.
The North of the country - particularly Navarra and Pais Vasco - recieved three times the normal amount of rainfall expected, Whilst the region of Murcia recieved around 25% less than the amount expected for this period.
However, Murcia also fell victim to widespread flooding towards the end of September 2012 when as much as 50 Liters of water per square meter fell in a matter of hours. The baked-dry soil was unable to accomodate the water quick enough, resulting in torrents of water standing up to 5mts deep in many areas.