Vodafone Spain improves Yu pre-pay tarrif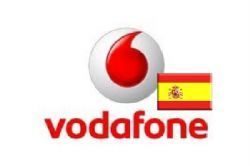 Mobile Phone provider Vodafone Spain has improved the terms of its "Yu" pay-as-you-go packages, with the new offer to take effect from the 1st of April (No, not a joke - apparently).
The operator's Yu Smart 8 package will be upgraded to include 20 SMS, in addition to 500 MB for mobile data traffic and 20 minutes for voice calls. Similarly, Smart 12 subscribers will recieve 60 SMS, while the Smart 16 package will include unlimited SMS traffic.
The monthly fees for each service will remain unchanged at €9.7 for the Smart 8; €14.5 for the Smart 12 and €19.4 for the Smart 16 packages - all inclusive of IVA.
After more than 12 months of declining numbers of subscribers in a shrinking market, this adds to recent offers, promotions and new tariffs offered by a number of other mobile phone operators in Spain in a bid to hold on to their customer base and safeguard against sny future losses.
Recent figures released by the CMT show Yoigo to be the only makor provider to enkoy a growth in market share during 2012 and, to a lesser extent, Orange Spain.