Telefonica to sell 2 pct of own shares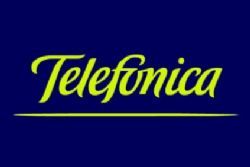 The sale would be done via an accelerated bookbuild. Telefonica said the price of the sale had not yet been fixed.
Spain Telefonica said on Monday it had mandated Goldman Sachs to sell just under 2% of its capital, which it holds as treasury stock.
The telecoms group, which has been trying to reduce a big debt burden, said that the sale of just over 90 million shares to professional investors, representing 1.979% of its capital, constituted its entire portfolio of treasury stock.