Spain and UK sign new Dual Taxation Agreement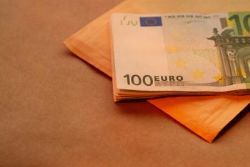 The Spanish Ambassador to the UK, Federico Trillo, and UK's Secretary to the Treasury, David Gauke, have recently signed a new treaty to avoid double taxation and prevent personal income and wealth tax evasion.
The new agreement revises the treaty dating back to 1975 in order to meet the requirements of current economic and trade relations between Spain and the UK and to comply with the OECD's Model on double taxation.
The Ministry of Finance expects the new treaty to result in "a considerable reduction of source-based taxation," establishing taxation based on residency. The measures also include an arbitration clause for the resolution of any conflict that may arise from applying theterms of the new treaty.
Spain also recently signed a similar new treaty with Argentina, revising the terms of an agreement originally signed in 1992.
The new Dual Taxation Agreement between Spain and the UK is expected to take effect within 3 months of being ratified by both parties.