S&P warn Spain further Pension reforms required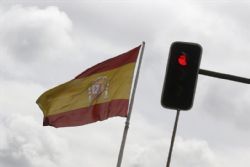 Standard & Poor's credit ratings agency has called upon Spain to undertake further reforms are required if the country's pensions system is to be sustainable.
The agency said how the ammendments are required to keep the country away from being awarded junk status by the year 2050.
The agency expects Spanish debt levels to reach 247% of GDP by 2050 compared to the current 84.1%, with a budget deficit of 17%.
Despite a number of reforms since 2011, Finance Minister Luis De Guindos confirmed yesterday that further changes to Spain's Pension system are planned to take effect from next year.
The reforms were originally planned to be phased in from 2027.