Spain to file criminal charges against Lance Armstrong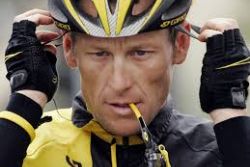 ABC News has reported how Lance Armstrong may face criminal charges in Spain.
Since admitting to doping on the Oprah Winfrey show, the former cycling champion has faced a number of similar charges in courts in the USA, but the move by Spain is the first indication that any of the countries how hosted some of the races he won might take legal action.
In bringing the case to trial, Spain would have to provide proof of doping during the times Lance Armstrong raced in the country. With only a few entries in the Vuelta a España and a few other Spanish races, it would be difficult for Spain to provide details as majority of Armstrong's well-known performances were related to the Tour de France.
>> Read Mr Grump's outspoken and typically bad-tempered opinion on Cyclists in Spain by clicking the link here.<<