Spain Inflation eases slightly in March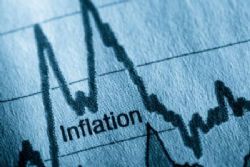 Provisional figures published by the National Institute of Statistics earleir today have shown Spain's rate of inflation eased slightly during March.
The initial report - which will be confirmed in around 2 weeks time - revealled how consumer prices have climed 2.6% from the start of the year until the end March, down from 2.8% at the end of February.
"This result is mainly a consequence of the decrease in the prices of fuels and lubricants," it said in a statement.
Meanwhile, consumer prices increased by 0.4% in March compared to February.
Inflation in Spain increased after the government raised the top rate of IVA from 18% to 21% in September 2012 to generate much-needed revenues for the treasury.