Caixabank reduces job losses to 2,600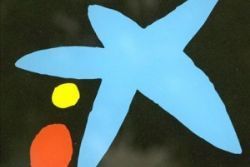 Spain's 3rd-biggest lender, Caixabank, has reduced planned lay-offs after talks with unions but still plans big job cuts as it tries to absorb a string of acquisitions.
Barcelona-based Caixabank said on Wednesday it would make 2,600 of its 32,625 staff redundant, instead of the 3,002 it had originally targeted, and it will try to ensure all the cuts are through voluntary departures.
Caixabank, the commercial banking business of financial services group La Caixa, saw its payroll jump by over 5,000 last year. It has been one of the most active buyers in the consolidation of Spain's banking sector, absorbing Banca Civica in 2012.
Worker unions said earlier this year that banks were planning about 20,000 job cuts in 2013, although most lenders making big cutbacks have reduced their lay-off targets slightly after negotiations with staff.
Mass job cuts are biting across several industries as Spain's recession drags on.
Unemployment is at a record 26%.