Telefonica guarantees jobs and pay-rises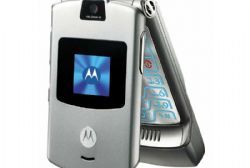 Telefonica has reached an agreement with workers in Spain to guarantee jobs and increase salaries until at least 2014 in exchange for suspending company contributions to staff pensions for 15 months, labour unions said.
Workers will be safe in their jobs until 2014 and salaries will rise 1% this year and next, in line with a previous agreement, unions said on Wednesday. They added that the deal could be extended until 2015.
There was no word on how much Telefonica might save from the pension measure and the company declined to comment on the agreement.
"(The Telefonica deal) breaks the trend both in the sector and the country, with companies totally unwilling to risk salary increases or make medium-term promises, which highlights how positive this agreement is," the CCOO and UGT unions said in a statement.
The agreement also saves staff from earlier Telefonica proposals to reduce summer and Christmas bonus payments and cut back the number of personal days employees are allowed to take off, the unions said.
Telefonica said in 2011 that it would lay off 6,500 workers in its home market over 3 years. The company's revenues dropped 13% in 2012 as cash-strapped consumers ditched their mobiles or switched to budget operators.
Rival Vodafone, also facing falling earnings in the recession-hit economy, has said that it will lay off 620 workers in Spain.
In a country where labour negotiations can drag on for months, the Telefonica agreement was thrashed out with the unions in less than 3 weeks.