Three Spanish banks post multi-billion euro losses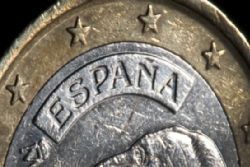 Three small Spanish banks reported multi-billion euro losses on Wednesday, showing the scale of the country's problems with its property market.
The 3 banks - Banco CEISS, BMN and Caja 3 - which have all been rescued by the government, had to take big write-downs on bad property loans and assets.
Spain has forced its banks to recognise their property losses to try to clean up the sector after the country's property boom collapsed in 2008.
Banks without a strong enough capital base, such as CEISS, BMN and Caja 3, turned to the state for support, forcing Spain to take €41 billion in EU aid for its banking sector.
CEISS, formed from the merger of 2 former savings banks based in the north of Spain, reported a €2.5-billion 2012 loss after booking €3 billion of provisions on its real estate exposure.
BMN, made up of 3 other savings banks based in Mallorca, Murcia and Andalusia, posted a €2.4-billion loss after taking write downs of €3.7 billion on its property holdings.
Caja 3, also formed from the merger of 3 savings banks from northern Spain, reported losses of €1 billion after setting aside €1.6 billion to cover real estate risks.
The government has taken full control of four banks in total and has to decide their future.
One option being examined is to group nationalised lenders in one holding company.
Spain has 65% of BMN and is due to list it by 2017. Caja 3 got €407 million of state aid and is now expected to merge with another small bank, Ibercaja, which has not received public money.
The future of CEISS, which has negative equity of €288 million according to the state bank rescue fund, is still unclear. The state is due to inject €604 million of European funds into CEISS, take control of it and later sell it.