SMEs spell big problems for Italy and Spain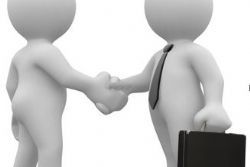 Small companies struggling to repay loans in Italy and Spain signal bigger problems on the horizon for the euro zone after the dust has settled on Cyprus's last-ditch bailout this week.
Defaults by small and medium-sized enterprises (SMEs), easily the biggest employers in Spain and Italy, are rising at a worrying clip, spelling trouble for the banks and two countries at the heart of Europe's debt crisis.
"You can be sure that if these companies' bad debts rise, you're going to see more bad loans to families, and credit card bills that won't be paid," said Javier Santoma, finance professor at Spain's IESE business school.
The ability of Italy and Spain, which account for 28% of the euro zone economy compared with Cyprus's 0.2%, to pull themselves out of crisis and avoid full-blown bailouts depends on the health of their banks; weak banks conserve capital rather than lend to get the economy moving.
Profits at Spain's top 3 lenders Santander, BBVA and Caixabank fell an average 60% in 2012 due to steep government-enforced provisions for property losses. Writedowns of nearly €24 billion at state-owned Bankia led to a record €19.2 billion loss.
Spanish banks are better protected against SME losses than Italian Banks, after Madrid used €41 billion of a total €100 billion of EU aid to prop up its weakest lenders.
The government has ruled out another round of special provisions, and analysts said if more capital was required it would be covered by the remaining European aid.
"It could be that one bank here or there needs more capital, but it probably won't be a system-wide issue," said Erwin Van Lumich, a banking analyst at Fitch ratings agency. "Bad debts could peak in the course of this year, or slightly into 2014, as there is always a delayed effect for these types of statistics."
Spanish banks face €25 billion of losses from 2012-2014 on non-property-related SME exposure of €237 billion on a base case scenario set by consultants Oliver Wyman last year.
On an adverse scenario, that hits €39 billion, compared with losses of €65 billion and €97 billion in base and adverse scenarios on real estate exposure of €227 billion.
NO SAFETY NET
One in 10 Spanish loans was in arrears for 3 months or more in December, and research firm Axesor said February was the worst month since 2008, with more than 1,000 companies filing for creditor protection, up 82% on a year earlier, even though banks roll over debt for many struggling borrowers.
Around 1,000 companies a month went bust last year in Italy, and as of January, 7.4 % of loans were non-performing, the highest in nearly 13 years and much worse than France's 4.1% and Germany's 3%. At the other end of the scale, the Greek bad loan ratio was 22.5% at end-September 2012.
With Italy and Spain expected to contract by 1.3% and 1.5% this year under the weight of government austerity programmes, SME bad debts are set to climb, meaning defaults are more likely in consumer credit and mortgages.
Unemployment, already a record 26% in Spain and 11.7% in Italy, the worst since the current statistical series began in 1992, will also climb as small firms fire staff.
NO MARRIAGE, NO MORTGAGE
In Spain, a breakdown of the country's regional savings banks, which overextended themselves in the property boom, has left many of their small clients without financing.
"We want to lend, but those that really need the funding are the SMEs that used to borrow from the savings banks. We don't know their track record, and for now these companies are isolated, which has created a shock in terms of lending," a senior Spanish banker said, on condition of anonymity.
The government is trying to get various state-backed credit schemes going, including €45 billion in SME financing, plus tax breaks for these companies.
But bankers complain of a lack of "solvent demand".
"We have not seen a healthy demand for new credit," Victor Massiah, CEO of Ubi Banca, said this month after Italy's fifth biggest bank by branch numbers reported a nearly 40 percent rise in loan writedowns for 2012.
"Unemployment is rising, young people are living with their parents, they are not getting married, and they are not buying a house - the demand for private mortgages has halved."