Renault to create 700 new jobs in Spain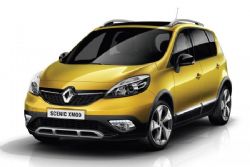 French car manufacturer Renault has announced they are to to create 700 new jobs in Spain.
600 of these new positions will be created at their Valladolid factory, Castile y Leon, which specialises in engine production. It produces 5,500 petrol and diesel engines/day along with a range of powertrain parts including cylinder heads, crankcases and conrods. Most of the jobs will be part of second shift for the production of the company's new "Capture" model.
A further 100 vacanicies are to be created at Renault's plant in Seville, which specialises in the manufacture of gearboxes for their vehicles.