Spain challenges EU Unitary Patent Proposal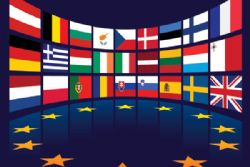 In a move which puts national pride ahead of the development of trade for the country and the wider EU, Spain has brought a further 2 actions before the Court of Justice to the European Union to challenge the EU Regulations for the 'Unitary Patent Package'.
The EU proposals were for one uniform and standard system of patents to be intriduced across Europe, as opposed to each country having their own system. Therefore a company wishing to launch a new product much make a patent application in each induvidual country at significant costs. The new system proposes one centralised system, with applications being able to be submitted in either English, French or German - something which has angered the Spanish and Italians.
Spain, along with Italy, has previously challenged the proposals for the Unitary EU Patent before the CJEU - The earlier challenge being on the grounds that use of the 'enhanced cooperation' procedure to create the new system was contrary to EU law.
The Court has not yet issued its judgment in those cases, but the opinion of the Advocate General was that the complaint should be dismissed.
The details of Spain's new complaints (CJEU cases C-146/13 and C-147/13) are not yet publicly available. However, whatever the details, it seems that this new challenge could significantly delay the implementation of the new unitary patent system.