Paramount Murcia "Work Will Commence in July"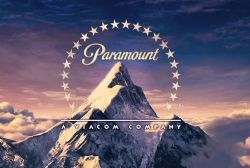 Jesus Samper, President of President of Proyectos Emblemáticos Murcianos SA (Premursa) - the developer and promoter of the Paramount Pictures theme park - has said how the company has sufficient investment to start work on the project.
The news did not come as the result of an official announcement to the press, but was said in conversation, according to Alfonso Ceron, Mayor of Alhama de Murcia.
Ceron made the comments after being asked to confirm rumours that Parmount Pictures are considering withdrawing their licence for the Murcia theme park.
For their part, Premursa, would only comment that "nothing has changed".
The Ayuntamiento of Alhama de Murcia also confirmed that the final approval of the plans "could" be approved over the course of the next few weeks, which "could" means that work may commence in July of this year.
This seemingly contradicts a statement made by Murcia's Minister for Bullshit, Pedro Alberto Cruz, who on the 9th of March told the Press that "Work will commence at Paramount Murcia within 2 weeks".
Which it clearly didn't.