EU leaders denounce Cyprus bailout model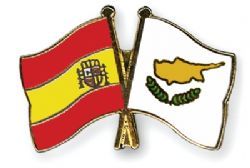 Economists warned that Europe is risking capital flight after worries that EU regulators could use the system of taxing savings to rescue eurozone member states in trouble, as seen in Cyprus.
EU leaders have commented how applying the Cypriot model of taxing bank deposits to other eurozone countries could lead to a flight of investors from Europe, according to Germany's Der Spiegel Newspaper.
The rotating President of the Eurozone, Jeroen Dijsselbloem, instigate ripples throughout the financial markets when he suggested that the Cyprus rescue model could be extended to other countries.
The Financial Minister of Luxembourg expressed his concerns that the suggestion of applying this model to other EU countries could drive investors out of Europe. The Country's PM also denounced suggestions of levying deposits in the EU, commenting that "It disturbs me when the way in which they tried to resolve the Cyprus problem is held up as a blueprint for future rescue plans".
Meanwhile El Mundo inferred that Dijsselbloem was merely a puppet of Germany's Chancellor Angela Merkel.
Yesterday one Italian newspaper caused further panic when it reported suggestions that a levy of up to 40% of savings over 100'000 Euros could be applied.