Cyprus Bailout : Could it happen in Spain ?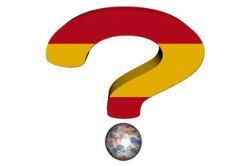 Expat savers with accounts in Eurozone countries are probably watching Saturday's developments with the Cyprus bailout with some trepidation.
As part of the EU-IMF Bailout deal, depositors with more than €100,000 could now lose up to 60% of their savings, with central bank saying how 37.5% of holdings over €100,000 will become shares.
Up to 22.5% will go into a fund attracting no interest and may be subject to further write-offs. The other 40% will attract interest - but this will not be paid unless the bank performs well.
The original €10 Billion bailout deal was agreed in Brussels earlier this month, levying a 6.75% for the smallest deposits. Widespread protests and demonstrations across the country has forced the government to renegotiate the terms of the bailout for the EU.
So what does this mean for Spain ?
Cyprus accounts for around 0.2% of the wider Eurozone Economy, whereas Spain accounts for slightly less than 10%.
However, the amount savings held in Bank accounts in Cyprus is approximately 5 times more than the Gross Domestic Product, whilst in Spain it is believed to be between 1 and 1.2 times. The Cypriot President, who has maintained close ties with Russia since being educated in Moscow, has also attracted a high value of Russian investment in the country. There have also been rumours that Moscow was aware of the impending bailout levy 48 hours before banks closed.
Although in theory the Cyprus bailout will not affect those in Spain, the falling confidence in the wider economy of the Eurozone is sure to make savers and potential investors look more closely at the security of their deposits.
At the moment the 'Fondos de Garantia de Depositos' (FGD) guarantee 100% of all savings up the value of €100'000 - a similar scheme which protects the same amount in Cyprus.
At the moment it is understood that those with savings in Cyprus under €100'000 will see their savings go untaxed - for now at least.