UK issues 30'000 National Insurance Cards to Spaniards in 2012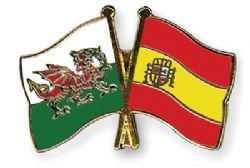 The BBC has reported how record levels of unemployment in Spain has seen thousands of young Spaniards moving overseas to seek employment opportunities, with an increasing number moving to Wales in particular.
Unemployment in Spain currently stands at 26% - with the Bank of Spain predicting it to surpass 27% by the end of 2013 - however in many areas of Spain unemployment for the under 25's is greater than 55%.
BBC's 'Eye on Wales' programme reports that during 2012 some 30'000 UK National Insurance cards were issued to Spanish Nationals - up 25% on 2011.
It also notes how a "minority" Facebook Group, called "Espanoles en Cardiff" has seen their membership quadruple in the first quarter of 2013 to reach 350.
It would seem that the trend of thousands of Brits moving to Spain in the late 1990s and early 2000s to seek a better life, has come full circle. However, the one notable difference is that the majority of UK Expats moving to Spain did so to retire and not to seek employment.
Recommended Reading
• BBC : Rise in Number of Spaniards Moving to Wales for Work