Spain Airline arrivals decline for Jan & Feb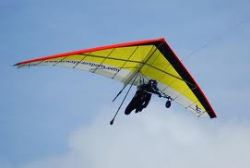 A report published this weekend by the Institute of Touristic Studies (ITS) has reported a decrease in the number of passengers flying to or within Spain with Budget airlines.
During January and February of 2013 a total of 3.3 Million passengers chose to travel with low-cost carriers, 3.8% down on the same period in 2012. By comparison mainstream carriers flew some 3.1 Million passengers, representing a 7.4% decline on 2012.
At the end of 2012 the Budget Airlines accounted for a 52.1% share of the Spanish market, and despite a fall in passenger numbers it looks for now at least that their market share will remain intact for 2013.
Ryanair was the most popular of all Airlines flying to Spanish Airports during January and February, as it was for the whole of 2012.
However, late last week the Association British Travel Agents (ABTA) reported how record number of Brits are expected to leave the UK for a break in Spain over the Easter period. It can only be assumed that this will have a positive effect on the declining figures seen for January and February.