Castellon Airport & Paramount Murcia : Don't Take us for Fools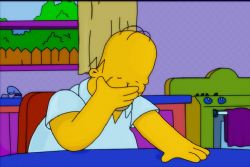 It may be the 1st of April – April Fools Day – but if the joke is on anybody it is on the various Spanish public officials with regards to their prolonged and continued incompetence.
It was back in January that Carlos Fabra, the former President of Aerocas – the Concession holder of Castellon Airport – proudly announced that a "buyer" had been found for the troubled Airport.
over subsequent weeks the "buyer" turned out to be simply an investment group who had made an offer. An offer which turned out not to be accompanied by a Bank Guarantee, and which equated to a net loss of 67.5 Million Euros for the region once all costs and fees had been taken into account.
However, leaving the tiny issue of finances to one side, in January Fabra announced that the deal would be finalised by the end of February. As the "complications" came to light, the deadline was shuffled to the end of March .
Today – the 1st April – sees a brand new month with no official news from Aerocas with regards to why this has not happened.
Furthermore, down the road in Murcia local residents are experiencing a similar situation with regards to the Paramount Pictures Theme Park.
On the 9h of March the Regional Minister for Tourism, Pedro Alberto Cruz, announced that
"Work will commence at Paramount Murcia in 2 weeks time"
.
And it hasn't.
What's more, just last week the Minister answered rumours in the press that Paramount in the US are considering withdrawing the licence to build the project at Murcia due to their continued delays and problems. Cruz answered this by affirming that "Everything was proceeding as normal".
What is "Normal" ? – Surely this should mean that his previous promise of work commencing by the end March was to be honoured.
And it hasn't.
Indeed, on Friday of last week the Minister was quoted as now saying that work on the Paramount Pictures Theme Park will commence in July – and still be operational for 2015.
work on the Paramount Pictures Theme Park will commence in July
.
Read further Castellon Airport news by clicking the link >> HERE <<.