Spain new car sales fall 14 pct in March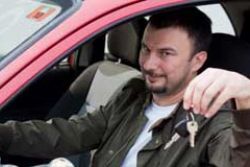 Spanish car sales fell 13.9% year-on-year in March, deeper than a 9.8% fall in February, as a seasonal effect undermined a government subsidy scheme to stimulate the crisis-wracked sector.
Car manufacturers association Anfac said on Monday 72,677 cars were sold in March in Spain. It said 180,724 were sold in the first three months of the year, a fall of 11.5% from the same quarter in 2012.
Subsidisies aimed at boosting car sales were helping the sector avoid steeper falls, Anfac said in a note on the figures, saying March figures were hit by the seasonal effect of Easter, which meant the loss of three working days.
Individuals were being encouraged to buy cars, thanks to the subsidy scheme that was reintroduced in October and had led to about 1,000 new deals a day. Under the programme, buyers who turn in a used car get a €2,000 rebate on a new car, funded in part by the state and in part by the automobile industry.