Cameron and Rajoy to meet next week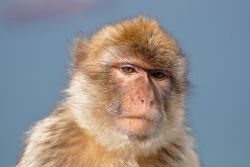 A Spokesman for the UK Government refused to confirm whether David Cameron and Mariano Rajoy would meet later this week, simply commenting how "We don't confirm the Prime Minister's travel arrangements in advance".
It is thought that the meeting between the two Prime Ministers will focus on finding a solution for the escalalting Euro crisis, however it is also expected that Rajoy will push the issue surrouding the Sovereignty of Gibraltar to be on the agenda.
The PP has repeatedly called for a return to bilateral negotiations with the UK over Gibraltar since being elected into Government in 2011 - something which the UK has rejected, given that the residents of the rock had expressed their wishes to remain under British rule.
Instead, the UK Government supports a return to three-way talks to include the Government of Gibraltar, which Spain rejects.