European Car Sales Down in March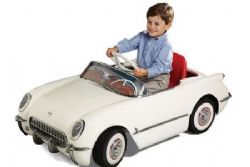 European car sales shrank again in March, threatening more losses for carmakers in the region after a dismal 2012, figures and forecasts suggested on Tuesday.
The euro zone crisis has turned long-standing overcapacity into an urgent problem for mass-market manufacturers, although German automakers seen as having the most valuable brands are weathering the storm better than rivals.
Carmakers fearing European demand will stay weak for years are battling to cut production, their restructuring efforts often met with opposition from governments worried about rising unemployment.
Most are already struggling from a dire 2012, when annual sales slumped 8.2% to a 17-year low of 12.05 million vehicles as consumers in recession-hit European economies postpone purchases.
The March sales figures suggest an even worse year for the industry and forecaster LMC Automotive sees this year's sales dropping 3.1% in Western Europe to 11.4 million vehicles.
March was particularly bad because it contained fewer working days than a year ago, industry groups in France and Spain said.
French car sales fell 16.4% in March and 14.7% overall in Q1, according to figures published by the country's main auto industry body CCFA on Tuesday.
The March decline also reflected a smaller number of days than in the year-earlier period.
Adjusted for these calendar effects, French car registrations fell 12.5% last month and 12% in the first quarter.
Sky-high unemployment and limited credit have hit car sales badly in Spain, which is in its second recession in 5 years.
Spanish car sales fell 13.9% year-on-year in March, deeper than a 9.8% fall in February as a seasonal effect undermined a government subsidy scheme to stimulate the sector, car manufacturers association ANFAC said on Monday.
"The company car sector continues to be very worrying and continues to register falls of over 20%," David Barrientos, head of communications for ANFAC, said in a note.
GERMAN AND ITALIAN FORECASTS
German March car sale figures due on Wednesday are also likely to show a fall. March is traditionally the strongest month of the year in terms of absolute registrations.
An industry source said 2 fewer working days versus last year's period meant that, if anything, the decline was likely to have deepened from February's 10.5% drop.
"We're looking at a double-digit drop at least, maybe around 15 or 16% for March," said the person, who requested anonymity ahead of data on the world's 5th-largest car market.
"It's not that the fundamentals are bad, when you look at the forecasts from economic institutes for Germany. But the last few weeks in Cyprus make people feel insecure for the longer term, even if they themselves don't have any immediate fears about losing their jobs."
Italian car sales are seen continuing their slide in March when figures are released at 1600 GMT on Tuesday, an analyst who asked not to be named said ahead of the data.
"The decline might not be as bad as February's, but that doesn't mean a lot," the analyst said.
Italian car sales fell 17.4% in February from the same month a year ago. Automotive research group Centro Studi Promotor said in February that if sales continue on the past 6 months' trend, Italians will buy 1.3 million cars in 2013 - the fewest since the 1970s.
While Europe is stuck in the doldrums, sales in the U.S. and China, the world's 2 largest car markets, are growing. U.S. car sales for March will be released later on Tuesday.