Rajoy calls on EU for growth policies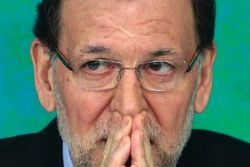 Spanish PM Mariano Rajoy on Wednesday called for Europe to implement growth policies to balance its austerity drive and for countries with room for fiscal manoeuvre to increase public spending.
"Europe is the only region in the world in recession. To overcome this situation we need three things: every country needs to do its homework, we need more (European) integration and we need growth policies," Rajoy said in a televised speech to leaders of the Partido Popular.
"That's why countries which can afford it should spend more."
Rajoy also said the Spanish economy would clearly grow in 2014 while 2013 would remain tough.