Orange Spain targets Expats with new tariffs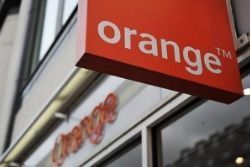 Orange Spain has launched 2 new competetive prepaid tariff : The "New World Sim" and the "Whale" packages.
The World Sim offer is aimed at Spain's Foreign Residents, offering discounted rates to 230 different countries. Subscribers will pay just 1 cent per minute for calls to 30 countries, including those representing the majority of immigrant communities in Spain.
On top of this, the package also includes unlimited high-speed mobile data from just 30 cents per day.
Meanwhile, the Whale tariff offers 1,000 SMS and 1GB of data a month at similar speeds. Calls will cost 1 cent per minute to all destinations.
Each of the plans are available for new clients, and existing clients looking to save costs by moving from a contracted monthly tariff.