Should expatriates have a right to vote ?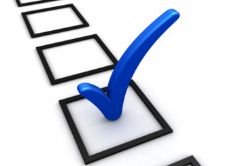 British expatriates residing abroad currently lose their right to vote automatically after a period of 15 years living in a foreign country.
This length of time could be extended depending on the outcome of a debate that is being staged in the House of Lords, but what is the policy in other countries?
According to research carried out by the International Institute for Democracy and Electoral Assistance there are a total of 120 countries worldwide that allow their expat citizens to vote, while 62 do not.
Of these, 22 out of 27 countries within the European Union offer expats the right to vote irrespective of the amount of time they have been out of the country, reports The News International.
In France there are 12 seats in the country's senate reserved to represent those citizens who reside abroad, showing a belief in the importance that this demographic is represented.
Among those nations where expats are barred from voting are Pakistan and India, as well as Turkey, South Africa and Andorra.
Click here to read More News Stories by Expatriate Healthcare?