Spain's cost of borrowing falls to 30 month low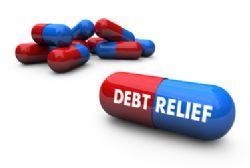 Spanish government bonds rose, pushing two-year note yields to a 2 1/2-year low, as the nation sold more debt than its maximum target at an auction, underscoring demand for higher-yielding euro-region assets.
"It was a fairly good auction in Spain," said Michael Leister, an interest-rate strategist at Commerzbank AG in London. "The size sold was above the top of the range. It confirms Spain's access to funding is very robust and that should support peripheral debt."
Spain's two-year note yields dropped 12 basis points, or 0.12 percentage point, to 2.09% at 10:44 a.m. London time, after reaching 2.07%, the lowest since October 2010. The 2.75% security maturing in March 2015 rose 0.205%, or €2.05 per €1,000 face amount, to €101.255.
Spain's Treasury sold €4.3 billion of debt due between 2016 and 2021, compared with the maximum target of €4 billion.
Spanish bonds returned 3.8% this year through yesterday, according to indexes compiled by Bloomberg and the European Federation of Financial Analysts Societies.