Moody's : "Spain's Banking sector 'Negative' through 2013"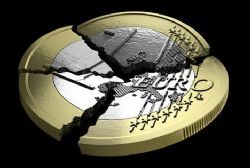 Moody's Credit Rating Agency warned earlier today how the outlook for Spain's banking system continues to be negative as the country continues to struggle to break out of the second recssion in 3 years.
The report went in to say how the outlook has been negative since 2008 and isn't expected to change because Spanish financial institutions "continue to operate in a recessionary economy, burdened by high levels on non-performing assets that are expected to significantly deteriorate further across all asset classes, with continued pressure on profitability and capital".
The Agency also highlighted concerns over the still-restricted market access, high reliance on ECB funding and high exposure to sovereign debt.
Moody's did observe that restructuring of the sector had improved capital levels, but "Did not fully offset these sources of rating pressure, especially if the economy does not improve notably during 2013".
The report concluded that toxic debt is expected to worsen over coming months, whilst earnings are expected to show few signs of improving.