Bank of Spain overhauls supervision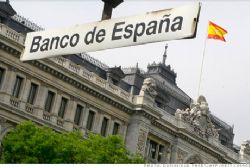 The Bank of Spain said on Thursday it was overhauling its financial system supervision in line with European recommendations and will create a supervisory committee focussing on the former unlisted savings banks.
As part of the plans following a €40 billion international bail-out of its banking system last year, the central bank will also create a supervisory group focused on money laundering and the sale of financial products by banks to customers, it said in a news release.
Another group will concentrate on Spain's so-called 'bad bank', set up last year as a condition of receiving aid.
Many of the savings banks, known as 'cajas', lent excessively during a decade-long property boom and were used by local politicians to fund pet projects.