Spain to pay 40% of rent for low-income families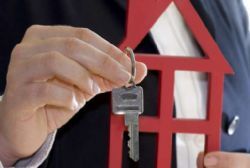 Yesterday the Spanish Government announced it would introduce measures to help families on low incomes to pay their rent as a part of its Housing Plan 2013-2016, approved by a meeting of the cabinet earleir in the day.
Spain's Minister of Public Works, Ana Pastor, confirmed that families earning below €1,597 per month would be able to benefit from this measure, providing the rent does not exceed €600 per month, with the financial aid covering a mximum of 40% of the rent.
Families will be able to claim this financial aid for 12 months up to a maximum of €4,200, with the possibility of extension under certain circumstances.
According to Pastor, renting houses is "a suitable way to access housing, especially for those who have lower incomes." The minister predicted that around 133,000 Spaniards could benefit from these measures.
Earlier yesterday the Cabinet approved the 2013-2016 housing plan, which foresees an investment of €2.311 billion for renting aidand also for "housing rehabilitation" and IMimroving the energy efficiency of older buildings.