Pope to meet Rajoy in Vatican next week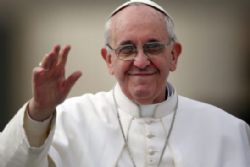 Mariano Rajoy will become the first European Head of State to be officially received by Pope Francis, when he meets the Pontiff in Rome on the 15th of April.
The Spanish PM, who also attended Mass at the Vatican on the 19th of March to initiate his accession into office, is expcted to repeat the offer made by Prince Felipe for Pope Francis to visit Spain.
Although critics will not be slow to point out that as Prime Minister of Spain, Mariano Rajoy perhaps could use some divine intervention more than any other European leader, it is expected that he will not use this as an opportunity to mention that Spain is considering taxing the activities of the Catholic Church.
Recommended Reading
• Spain seeks new ways to Tax Church activities