Russian visitors to Spain expected to increase 48% in 2013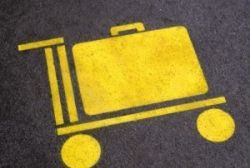 The Spanish Airports Authority – AENA – has reported how they expect to facilitate flights for 50 Million passengers from European airports to Spain throughout the summer season of 2013. This represents a 5% increase on 2012 figures.
The airports of Palma de Mallorca, Alicante, Barcelona-El Prat and Ibiza are expected to see the largest increase in passenger numbers, by percentage, whilst Vueling, Air Europa and Norwegian Airlines are expected to contribute the most growth by carrier.
By Country, the most growth is expected to come from the UK, Scandinavia, Germany and Russia.
This year's summer season is scheduled to run from March 31st until October 26th, and more than 1 Million passengers between the UK and Spain – 8% more than 2012 – are expected to be serviced.
However, 480'000 passengers are expected to arrive from Russia, representing a 48% increase on Summer 2012.
Spain's increased exposure to non-European countries – such as Russia, India and China – can only add to optimism that the interest in the country could soon transfer to the wider property market.
Late last year the Government of Spain considered guaranteeing automatic 'Temporary Residency' to any Non-EU Citizen Purchasing a Property in Spain over the value of €160'000.