Santander tweaks accounts ahead of rule changes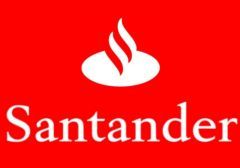 Spain's Banco Santander on Monday said its 2012 net profit, hammered by rotten property assets, would have been marginally higher than previously stated when factoring in changes in accounting methodology to take effect this year.
The bank, the biggest in the euro zone, will have to include some employee-related costs upfront in its 2013 accounts under the new rules rather than deferring some as it did previously.
It will also change how it presents results for its Spanish business to account for the full integration of subsidiary Banesto, creating a Spanish section which previously did not exist.
Santander on Monday adjusted its 2012 and 2011 accounts to reflect the changes. It said last year's profit would have been €2.295 billion, up from a previously reported €2.205 billion reported January 31.
Santander's 2011 net profit would have dropped slightly from €5.351 billion to €5.33 billion.
The changes soften the blow from steep government-enforced provisions on property assets in 2012, five years after a real estate market crash which pushed Santander's net profit down 59% from 2011 to 2012.
Under the accounting changes, the drop would have been closer to 57%.
Santander said it would have had €3 billion less equity - taking net equity down to €81.3 billion - at the end of 2012 under the new rules.