General Motors freezes pay of workers in Spain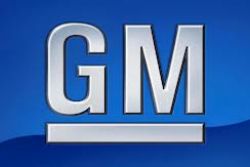 Workers at General Motors in Spain accepted a wage freeze on Monday to protect their jobs and bring production of new Opel models to the recession-hit country, where over 25% of the workforce is unemployed.
The preliminary agreement is an important step for the viability of the company's plant in Zaragoza, northern Spain, which employs over 6,000 people.
Workers' pay will remain fixed through 2013 and 2014 to help the Figueruelas plant, which makes the Opel Corsa and Opel Meriva models, to compete with other GM factories in Europe.
GM said it was pleased with the outcome, with 65% of those voting backing the new working conditions. 67% percent of the workforce participated in the vote. In union negotiations in Spain, final terms usually end up the same or very similar to those decided in preliminary agreements.
"We believe that the agreement approved by staff today means Zaragoza will be part of General Motors' investment plan and the assignation of new models," company management said in a statement.
No workers will be fired this year, according to the agreement, and salaries will increase by 1.5% in 2015, 2016 and 2017.
Although car sales in Spain have plunged in the country's recession and credit freeze, falling 14% in March, there have been tentative signs of recovery in automobile manufacturing in the country thanks to more company-friendly employment law.
Several car manufacturers, including Volkswagen, have increased production in Spain since the ruling centre-right government introduced a labour reform to make hiring and firing easier, in a bid to boost employment.
Japanese group Nissan Motor said in February it would invest €130 million in its Barcelona factory to make a new car model.
Last month Audi also announced that their new Q5 and Q6 models are to be built in their Martorell factory, Barcelona.