Spain has 20'000 Residential Property Foreclosures 'Pending'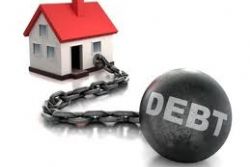 The foreclosure of almost 20,000 residential properties were "pending resolution" by the end of 2012, according to President of the Spanish General Council of the Judiciary Gonzalo Moliner, which he announced in a statement yesterday.
The number of homes with Mortgage arreas increased due to the effects of the economic crisis, he said, pointing out that by the end of 2012 there were 198,076 mortgage foreclosures pending resolution.
The majority of the foreclosures were from businesses, with around 10% of them involving evictions from residential properties.
The number of evitions has continued to increase since the onset of the crisis in 2008. The 5 Year period from the start of 2008 to the end of 2012 saw the number of eviction increase by 369% on the preceding 5 year period.
2012 alone saw a 17.7% increase on the number of evicitions forced in 2011 to reach 91'622.
Rising unemployment in Spain and lower wages, plus the fact that during the construction boom many banks were offering 100% mortgages, has left many unable to maintain payments.
This has led to evictions and in some extreme cases to the suicide of people on the brink of losing their homes. The situation has forced the government to take measures and stop evictions for two years in the most vulnerable ones, although the action has been criticized for not going far enough.
A fortnight ago, the EU court highlighted that the law regarding evictions in Spain goes against EU legislation.