European Commission Threatens to Fine Spain €1 Bln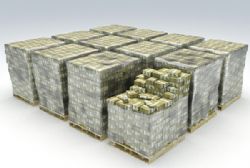 The European Commission has issued a warning to Spain for "serious risks" to economic imbalances. The country has been ordered to submit a "corrective action plan" to Brussels by the 26th of April, with Brussels asking for an increase in the rate of the lower rate of IVA, together with an increase in fuel taxes, and a continuation of labour reforms.
If Brussels considers Spain's reforms insufficient, it will consider taking sanctions in late May, according to a report in today's edition of El Economista. The excessive imbalances procedure allows for fines of up to 0.1% of GDP to be applied to countries who do not follow such recommendations.
In the case of Spain, this could amount to €1 Bln.
The EC's premliminary report of last November showed how Spain exceeded the maximum thresholds in 6 of the 11 indicators used to detect economic risks. Only Ireland, Portugal and Cyprus, all rescued countries, had as many risk indicators such as Spain, while Greece exceeds the thresholds in every case.
A further point of concern for the EC is the continued rise in the rate of unemployment, with the average rate of growth for the last 3 years equating to 19.9% - double the rate considered acceptable for a country with a health economy.