Spain Core Inflation Unchanged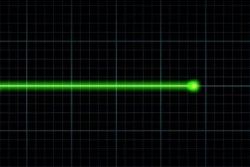 The Spanish core inflation remianed unchanged in March as unprecedented tax increases in the nation's democratic history sustained prices while deepening a recession has pushed unemployment above 26%.
Core inflation, which excludes energy and fresh-food prices, was 2.3% last month, the same rate as in February, the National Statistics Institute in Madrid said today. That's more than the 2.2% median of 3 forecasts in a Bloomberg survey. Underlying prices rose 0.6% from the previous month.
The PM this week called for measures to boost growth as he seeks more time to cut a budget deficit of about 10% of GDP. The recession in Spain deepened last year. It is the euro area's 4th-largest economy's 2nd since 2008.
The ECB left its benchmark interest rate on hold last week as policy makers weighed stimulus options.
Darty Plc said last week that it is closing its loss-making electronic appliances stores in Spain as it prepares to leave the country. Retail sales fell 7.9% in February from a year ago after households' savings declined to 12.7% of their income in Q4 from 16.2% a year earlier.
General Motors Co.'s roughly 6,000 employees at its Zaragoza plant in northern Spain this week accepted a 2-year salary freeze after new car registrations fell 13.9% last month.
Spain's headline inflation rate, based on EU calculations, was 2.6%, in line with a preliminary estimate on March 27. Economists predict it'll slow to 1.3% in Q4 this year from 2.4% in Q2.