Spain's ONO sees 160% mobile phone growth in 12 months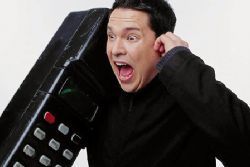 Cable operator Ono has reported a rapid increase of subscribers to its new 'TiVo' service.
The Spanish telecoms provider has reported a growth of 150'000 users in recent weeks, to reach more than 7 Million households across the country.
The rise inpopularity has been put down the the fact that the entire network is fibre-optic based, and has costs starting from just €5 per month.
ONO have also been jostling for position with the larger providers during the ongoing 'Mobile Phone wars' to see subscribers of their ONO Mobile service grow to 500'000 users - up by 322'000 users in just 12 months.
ONO Mobile also charges its customers from €5 a month and offers up to 1GB of data, with their "quad play" service including broadband internet access at up to 100 Mbps.