Spain's new banking ethics law favour Santander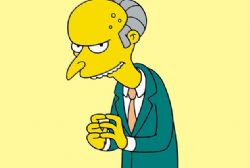 Spain on Friday introduced a new banking ethics law that could keep the head of the euro zone's top bank in his post despite a criminal conviction in the past.
The Bank of Spain began proceedings in March to decide whether Santander CEO Alfredo Saenz, 70, should be barred after the Supreme Court partially struck down an executive pardon he was granted in 2011.
Saenz was convicted in 2009 of filing a false complaint against shareholders in Santander-owned Banesto bank to pressure them to pay a debt. He was handed a brief prison sentence which was suspended.
Under previous rules the Bank of Spain would have come under significant pressure to declare Saenz unfit for banking but the new law gives the central bank more flexibility. "When considering intentional crimes, the Bank of Spain will be able to seek an opinion from a commission of experts created for that purpose," the economy ministry said in a statement on Friday.
A source at the Bank of Spain said that the central bank would study whether or not it made sense to continue with the proceedings regarding Saenz.
A Santander spokesman said the bank had no comment on the new rules.
"The Bank of Spain will decide on Saenz. You can't prejudge whether the decree passed today will benefit him or not," said a spokesman at the economy ministry who spoke on condition of not being named.
Spain's new rules on the ethics and skills of top bankers are part of a Europe-wide drive to improve the quality of executives and board members at financial institutions following the financial crisis.
The Bank of Spain will screen top bankers for conflicts of interest and also technical expertise, the economy ministry said in the statement.
The ministry said the new rules would put Spain in line with European Banking Authority recommendations.
"In the area of honorability, the supervisor will evaluate professional career, convictions for intentional crimes and the existence of justified investigations of economic crimes," the statement said.