Telefonica cuts fibre broadband price in Spain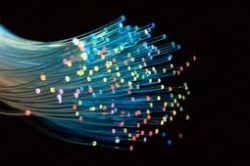 Earlier this week Telefonica announced it is to offer consumers in Spain next week a superfast internet service for under €30 per a month in a one-year promotion, heightening the already fierce competition in the country's telecoms market.
The offer, which is 25% lower than the usual price Telefonica charges for fibre internet connections with speeds up to 100 Mb, will launch on Monday.
Spain's telecoms market has become increasingly competitive in recent months as cash-strapped consumers ditch their mobiles and move to cheaper providers to save money. The country's unemployment rate stands at 26% and operators have responded to declining consumer confidence with attempts to under-cut competitors to retain market share.
The former monopoly, whose revenues in its recession-hit home market dropped 13% last year, loses hundreds of thousands of mobile connections every month but has managed to stabilise its broadband business with a bundled "quadplay" package.
Rivals France Telecom and Vodafone said last month they would build a joint fibre optic network in Spain to bring fast broadband speeds to 6 million homes.
France Telecom's local unit Orange Spain said on Monday it had launched its own fibre optic offering, which would reach almost 100,000 homes before the summer.
Orange also said on Monday it would offer clients an internet connection with speeds of up to 100Mb and phone services for €25.9 per month for the first year, undercutting Telefonica, albeit only in the area of the market covered by its much smaller network.
Cable operator ONO offers a 100 Mb internet and fixed line package for more than twice the price of Telefonica's new offer.